5-Step Formula To Achieve Your Financial Independence

8-minute read. Updated
Financial independence should be an objective for most people. Freedom of finances typically requires the availability of sufficient money and savings to provide the type and style of life you desire in your own life or your family's.
Having an investment portfolio for example helps you grow your cash reserve and retire early, knowing that you will be able to cover your expenses. Freedom in finances implies money works for you rather than in the opposite direction. How can I earn more money?
No matter what your definition of financial independence is, there are certain steps you can take to achieve it. In this blog post, we discuss how to achieve financial freedom and provide a 5-step formula with tips on how you can get started.

Table of Contents
The links and banner ads in this blog post are affiliate links. If you click on a link and join, I may receive a referral commission at no extra cost to you. All opinions remain my own and each company featured is individually selected.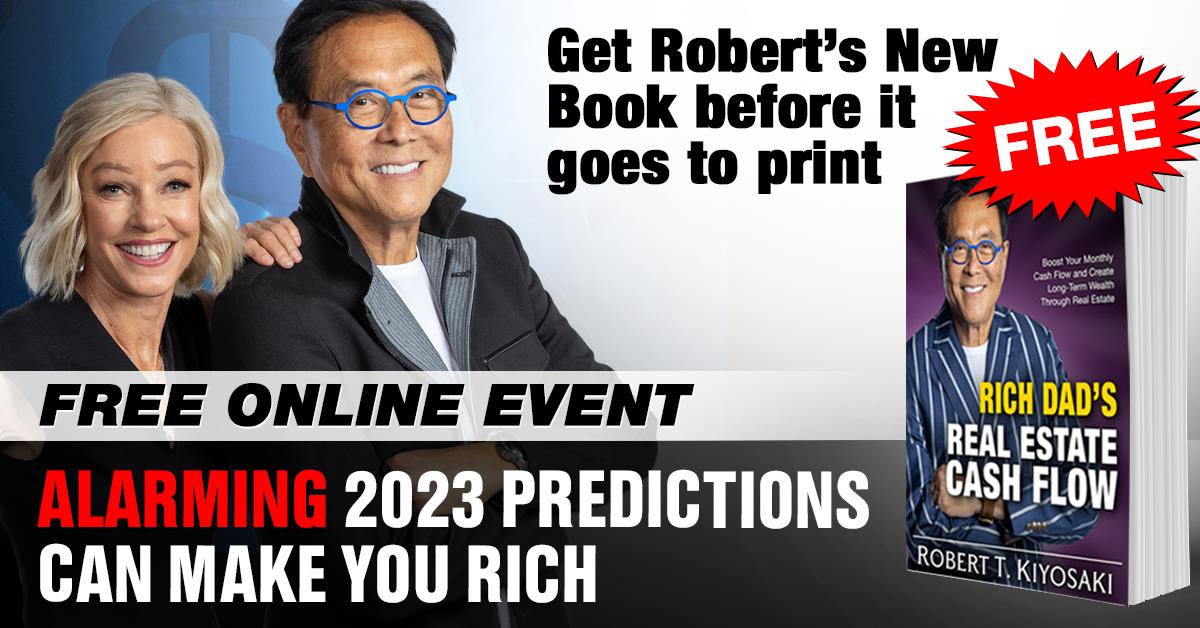 1) Define what financial independence means to you
For some people, it means being debt-free, with a large nest egg, so that they can quit their job, retire early, and never have a boss again. Others define it as having enough passive income to cover their living expenses so that they can live comfortably without worrying about the end of the month.
Define Your Vision. Defining your vision for your work and life is crucial to your success. What do you want? Is it financial independence, being your own boss, greater security for your family, or a sound launching platform for your children? Whatever it is, always ensure your vision is in focus. Reinforce the vision and its role in as many ways, and in times of trouble, seek guidance and solace from it.
Take a close look at your spending habits and see where you can cut back. Do you really need that daily latte from the fancy coffee shop outside work? Could you make do with a cheaper cell phone plan? If you can reduce your expenses, you'll be one step closer to financial independence. Get your partner and your children involved in listing the number of ways you can reduce your household spending.
Look after yourself. This may appear immaterial but is relevant. Good health ensures that you not only have the physical and psychological vigor to meet and rise above the challenges of your life, but it also assures that you shall be there to savor the success of your dreams being fulfilled.
Start saving as much money as you can. Automate your savings so that you're automatically transferring a fixed percentage of your income into savings each month. If you can get in the habit of living on less than you earn, you'll be well on your way to financial independence.
Invest your money wisely. Putting your money into a high-yield savings account is a good start, but you could also consider investing in stocks, bonds, or real estate/rental properties. These investments can help you build your wealth over time, giving you another stream of income that can help you achieve financial independence. If you have credit card debt, you better start paying this first though. You can talk to a financial advisor or to your bank to get started; they will review your personal finances, lifestyle, and paycheck to advise on the amount of money to invest. .
By cutting back on expenses, saving regularly, and investing wisely, you can build the future you want - without relying on anyone else.
2) Figure out your current financial situation
Achieving financial independence is a goal that many people strive for. There are a few key steps that can help you get there.
First, it's important to have a clear picture of your current financial situation. This means knowing how much money you have coming in each month and where it's going. Once you have a good understanding of your starting point, you can begin to make a plan for how to reach financial success.
This may involve saving more money each month, investing in stocks or real estate, or finding ways to boost your income. Making small changes in your spending and saving habits can add up over time and put you on the path to achieving financial freedom.
Any sort of financial planning starts with proper money management.
While building on your plan, work on two important aspects. First, address finding the fund to back your plans, and second, plan the money so your goals are met.
There can be various methods of conducting sound money management. You must have an organized approach to the plan and make the most out of the money. Be focused to identify your spending so that you know exactly how much to invest.
We are often misled by a few preconceived notions, such as living for the moment. We fail to realize that there is a future that awaits us. Have an organized approach and an emergency fund.
If you fail to have an organized approach, you may find yourself in some kind of trouble. You would have to overpay taxes. You would be unnecessarily exposed to financial risks. Unavailability of funds for your children's higher education. Unsure old age due to lack of planning.
FREE Financial Education - Join Rich Dad, Poor Dad Author, Robert Kiyosaki For An Online Event
And just the opposite would be the scenario if you have had an organized money management plan made at the right time. The best outcome of proper money management is that you can deal with both long and short-term expenditures.
The most advanced planner would also factor in the cost of living increases until their early retirement, to remain financially independent.
3) Set goals and create a plan to achieve financial independence
Setting financial goals is the first step to achieving financial independence. Without goals, it's difficult to know how much money you need to save or earn.
You should have something on which you should work towards every day. Have a planned budget and use these goals as your roadmap. These objectives help to motivate you and encourage you to save money. Without a proper plan, it is difficult to get anywhere so it is important to be well directed.
Once you have set your goals, you can create a plan to achieve them. This plan should include both short-term and long-term tactics. For example, in the short term, you may focus on increasing your income or reducing your expenses. In the long term, you may prefer to invest your money or build up your savings accounts.
By taking action on both fronts, you can increase your chances to become financially independent. Remember though, that even with a solid plan in place, there will be bumps along the road. Stay the course and stay focused on your goals, and you'll eventually reach them.
Setting yourself a goal gives you a purpose to invest. Your plans may overlap therefore be aware of the fact that your goals may overlap. For example, your retirement plan may overlap your plan for investment and money management.
Please stick to a realistic money management plan. Be aware of how you would achieve the funds. Your goals should be specific. Prioritize them so that the path toward financial freedom becomes easier.
If you feel you can't handle all this on your own, seek the services of a fee-only financial advisor or a financial coach to devise a comprehensive plan according to your assets and your needs.
Remember: Your financial security depends on the proper coordination of these separate wealth-building steps.
4) Implement the plan and track your progress
Achieving financial freedom is a goal that many people strive for. While there is no one-size-fits-all blueprint for success, there are certain steps that can help you move closer to your goal.
It's important to develop a clear plan. What are your financial goals? How much money do you need to save? What are your estimated expenses? Once you have a plan in place, you can start working on implementation.
Begin by tracking your progress and making adjustments as needed. Are you on track to reach your goals? Are there any areas where you can cut back on spending? Are you able to take extra steps? Achieving financial independence takes time and effort, but it can be done with careful planning and consistent effort.
This is the coordinating framework for your financial plan. Whenever you receive an investment offer, always refer it to your overall financial goals. Ask yourself whether it is conducive or productive and suits your objectives. This commitment to your goals will help you remain focused.
Achieve financial freedom: This comes with a price
The strategy is to see these sacrifices as something positive and productive. You need to be optimistic and consider these as investments for your future and your independence. Consider the advantages of prudence and fortitude: don't be disheartened by initial failures but learn from them. You can make your sacrifices and mistakes the stepping stones to your success.
Generate extra cash thanks to ideas in our guide to the 37 best passive income investments.
5) Celebrate your success
Once you've achieved financial independence; it is a major milestone that deserves to be celebrated. After all, it's not easy to save up enough money in your accounts to live without relying on others.
But once you've reached this point, it's important to take a step back and assess your (new) financial situation. This includes looking at your income, expenses, debts, and assets. Doing so will help you develop a realistic plan for maintaining your newly achieved status.
Additionally, it's a good idea to set aside some money each month for unexpected expenses. Taking these precautions can help ensure that you'll maintain your financial independence for years to come.
Your success is the one you make and that you give to yourself. You can think of it as your reward, as something which has been made out in your name; but your bit is to deserve it, to make it your own.
So go out there and seek success waiting for you! Sometimes, you will be sorely tested, but you must grit your teeth, clench your fists and grind it out. At times like these, simply shut your mind to all the negative input, and press on keeping your goal and your vision. All this is much easier said than done, but it is also the long and difficult road all must travel to achieve financial freedom.
About Ramp
Ramp is the finance automation platform designed to save you time and money. With Ramp, you get corporate cards, expense management, bill payments, accounting automation, and reporting - all in one easy-to-use and free solution.
With this unique approach to financial services, Ramp has quickly become America's #1 rated and fastest-growing corporate card. Businesses that use Ramp save on average 3.3% in year one compared to those that don't. They close their books 86% faster every month with end-of-month close time typically reduced to just 2 hours. Click here for our full Ramp Review.
Ramp provides virtual and physical cards, automated controls and approvals, smart accounting integrations, and deep insights that give you visibility into every transaction across your business.
Get started in minutes, issue cards in seconds, and save hours each month so you can focus on strategy and worry less about savings.
Expense management without the expense reports
No Financial Advice. This article does not provide financial advice and has been prepared without taking into account any person's investment objectives, financial situation, or particular needs. Ramp is available to residents in the US only.
Most popular from the Blog: