The Ultimate Guide to Student Loans With No Interest
12-minute read.
If you're like me, student loans are your worst nightmare. You may not know much about them, and you probably don't want to take out a loan if you can avoid it. But if you need to borrow money for college, there's no escaping the fact that you will be taking out some kind of student loan to help pay your school costs.
Whilst, in this case, there is such a thing as a free loan, it often comes with strict conditions to qualify.
If you're looking for a way to pay for your education, interest-free student loans can be a viable option. However, with so many different student loan types available, it can be difficult to know which one is right for you. This ultimate guide to student loans without interest will help explain most of your options and how to choose the best type for your situation.
The banner ads and some links in this blog post are affiliate links. This means that, if you click on a link and join, I may receive a referral commission at no extra cost to you. All opinions remain my own and each company featured is individually selected.
Understand the Different Types of Student Loans
Before you begin your research, it's important to understand the different types of student loans. There are a lot of different options out there and each one comes with its pros and cons. Here's a breakdown:
Interest-free loans are federal or private loans that don't accrue interest until after you leave school (or when you graduate, whichever is later). This can be helpful if you're planning on making payments over several years since there won't be any extra fees added on top of what was already borrowed.

Student loans with interest are just like they sound - they accrue interest from the day it's taken out (and sometimes before). These might be easier for some people because they're often less expensive than other types, but over time loan fees add up!

Private student loans require an application process similar to applying for any other type of loan; however, unlike federal student aid programs which have strict eligibility requirements based solely on financial need alone (i.e., being eligible doesn't guarantee receiving assistance), private lenders may also consider things like credit history, and would deny applications with low likelihood/ability to repay those monies following graduation.
Research Your Options
You have a few options when it comes to paying for your college education. The first is federal loans, which are offered through the government and come with low interest rates and fixed payment plans. On the other hand, private loans are less standardized but can be more flexible if you need a variable rate or want to adjust your monthly repayments over time.
One Day University: Watch hundreds of fascinating talks by over 200 remarkable professors chosen from 150 top-tier schools.
There are also student loan forgiveness programs that might help you avoid paying back some or all of your loans; these programs often require you to work in certain fields for a certain amount of time after you graduate (e.g., ten years). For more information about how these programs work and whether they're right for you, check out the Public Service Loan Forgiveness (PSLF) program.
One-time Federal Student Loan Debt Relief
This one-off debt relief is provided as part of the Biden-Harris Administration's student debt relief plan. This plan includes students loan forgiveness of up to $20,000.
Take control of your finances and future. We have found the top companies in the personal finance space and the most helpful tools that offer you practical strategies on budgeting, savings, investing, and more.
Act Quickly and Know When to Apply
If you want to get the best deal on your student loans, you must act quickly.
FAST: When it comes to finding and applying for student loans, time is money. The sooner you apply for a loan, the more likely it is that your interest rate will be lower than others who apply later. There are many lenders out there with different loan terms and conditions - so make sure to compare offers before signing.
SLOW: If you're looking into paying off any debt right now, then think about which option will save you more money in the long run: paying down a credit card or paying down a student loan? Generally speaking, loan payments should be made first because they have higher interest rates.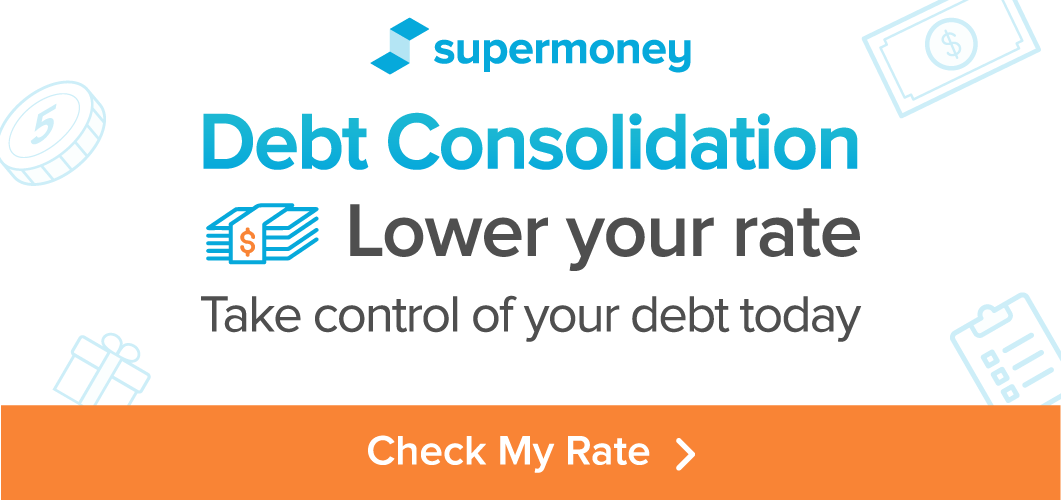 Apply for Scholarships Before You Apply for Interest-Free Student Loans
Scholarships are a great way to avoid student loans. They can also be used for college expenses, including tuition, school books, and housing. Some scholarships may even give you funding for your travel expenses to and from college.
If you're lucky enough to win a scholarship, don't let it go to waste! To have the best chances, follow these steps:
Know what kind of scholarship is coming your way. Scholarships come in many varieties. Some are based on grades, while others are awarded for special interests or skills. Make sure you know what type of scholarship you're applying for so that you can tailor your application to meet the criteria of each award.
If possible, ask what the terms and conditions are so that you know exactly what's expected in return for the funds being provided. For example, if you're applying for a scholarship from the National Merit Scholarship Corporation, make sure that you meet their academic eligibility requirements before submitting any application
Additionally, remember that some scholarships require transcripts from high school while others require them from college; therefore if one type fails then another might succeed. Having a safe place for these documents is wise, along with digital copies.
Most scholarships require that applicants fill out a long form with general information about themselves and their educational backgrounds, as well as detailed information about their activities, interest, and career goals after graduation from college. This may sound obvious, but read all instructions carefully before filling out forms so that you don't miss any important deadlines or requirements along the way; there's money at stake!
Make sure your scholarship would be available when you need it. Some scholarships are awarded only once in a lifetime while others have payments renewed annually or every semester. Apply early so you can plan your enrollment around the availability of your school funds.

If successful, confirm your college scholarship as soon as possible after receiving notification of award acceptance. Often, schools will have very strict deadlines. For example, many scholarships require students to take action within 30 days of notification, by either accepting or declining the award. If you do not comply with these time constraints, then you risk losing out on valuable scholarship funding! You should also check that your school's financial aid office has been notified about the award.

Get your award letter in writing. If there's any doubt about your acceptance, you'll want to prove that you're eligible before accepting the scholarship. If you don't receive an official award letter, contact the organization to find out what they expect from you next.

Accepting an award doesn't mean giving up other options! It's a common misconception that accepting a scholarship means you can't apply for others. You should always consider alternatives when applying for scholarships, grants, or subsidized loans.
There are different types of interest free loans for students
There are many different types of interest-free student loans, and each one has its own set of rules. Not all are truly interest-free though. For example, some loans have no interest only for the entire duration of your education (i.e., you don't have to pay anything until after graduation).
Other loans charge a fixed amount from day one and then continue charging that same rate until the loan is paid off. And some carry a variable amount based on market conditions at the time they're disbursed - this can make it hard to budget because it means they could go up or down depending on what happens with interest rates later on in life, as we've seen in recently with the Fed's rate hikes.
Some student loans don't allow any kind of grace period at all; these are called non-deferrable, because repayments have to start right away once school ends, or else penalties will apply. This gives borrowers less flexibility to pay back their debt. For some, this will add more stress during those first few years 'out in the world', working full-time jobs while also paying rent and bills every month, for the first time in their adult life. Have a saving plan in place and an emergency fund, to give you peace of mind that you have money on the side for the first few amounts due.
When planning their finances, many people struggle with figuring out how much money exactly should be put towards paying down their debt repayment plan on their student loan, versus saving up emergency funds.
Whilst those with fixed-rate payments or low-interest student loans may find it easier with their college costs, many u.s borrowers, whether graduate student, community college, or any other school, find it difficult to make their monthly repayment; a situation which often lasts for years.
How can students maximize federal and free financial aid?
Before considering a private student loan, use federal and free money, even private scholarships as seen above. You may have the right to federal direct unsubsidized loans available to undergraduate and graduate students. However, you are limited in terms of the amount you can borrow. It is your school that determines how much you can borrow, based on your cost of attendance and other financial aid you already receive.
An eligible student, still in school, who needs aid to pay for college, may qualify for a federal government direct subsidized loans or direct unsubsidized loans, offered by the U.S. Department of Education (ED). In short, a direct subsidized loan has slightly better terms to help out students with financial need, or in low-income families.
Your initial step toward obtaining financial help from a subsidized college or university is to submit a Free Application for Federal Student Aid (FAFSA) form.
How can I get a free student loan?
Since federal student loans, like direct subsidized loans, can be expensive, you might want to consider alternatives, and check if loans are available from lenders offering better APR, to reduce your expenses if you're still in school, and keep your income in check.
Whilst you may not get a free loan, consider getting in touch with nonprofit organizations in the students sector. Some of them would have a low-interest option for borrowers, others may offer a program to help you manage your income if you struggle with costs during the school year, or even assist those who find it hard to meet their loan repayment. Pay for college or meet your monthly payments, nonprofit organizations may provide you with faster answers than most institutions!
Do take the time to research your eligibility and geographic location. You may be surprised by what can be offered for your college costs by someone with an ordained religious affiliation for instance, or if your family lives within a specific area. Some colleges provide interest-free loan programs to help cover tuition costs.
The Scholarship Foundation of St. Louis
The Scholarship Foundation of St. Louis offers interest-free loans and grants to more than 6,000 undergraduates each year. They advocate for policy changes, intending to increase college access and affordability.
Military Officers Association of America Scholarship Fund
If you have a military family, you may be eligible for support from the MOAA; it was founded in 1948, shortly after World War II. The application process is evaluated based on the academics, extracurricular activities, and financial needs of the applicant. You may renew your application every year, for up to 5 years.
Do you want to make a difference in a military child's life? Consider a tax-deductible donation to the MOAA Charities. 100% of your contribution will help the growth of the Military Officers Association of America Foundation & the MOAA Scholarship Fund, going to students in the form of interest-free loans and grants.

Our sponsor Acorns offers a $30 bonus investment to all US military members.
Hebrew Free Loan Associations
There are many branches available in the United States, each providing assistance in their local area. You may find these in Miami, New York City, Pittsburgh, and San Francisco, to name but a few.
These local associations or societies offer various interest-free loans, financial counseling, debt consolidation, and scholarships. HFLA loans enable borrowers to attend college, improve their job skills, start a business, or respond to unexpected financial challenges.
Evalee C. Schwarz Charitable Trust for Education
Students with exceptional academics could qualify for an educational student loan from the Evalee C. Schwarz Charitable Trust for Education. Undergraduate and graduate students can apply, although they cannot attend law schools. Here are some criteria to consider: be a u.s citizen, demonstrate an outstanding combination of class rank and standardized test scores, and qualify for financial need in the form of government grants.
Massachusetts No Interest Loan Program
U.s citizens students who have lived in the Boston area for at least 1 year before the application, attending higher education, can apply for the state-funded, interest-free student loans program. Subject to eligibility being met, such as demonstrating financial need, those who qualify can receive $1,000 to $4,000 each school year.
Abe and Annie Seibel Foundation
Those pursuing college or university degrees in the State of Texas are eligible for interest-free student loans from the Annie Seibel Foundation. To qualify, conditions are those found in similar loans programs: be a u.s citizen, a graduate student from Texas high school, and meet specific thresholds for SAT/ACT scores.
Instead of giving scholarships or grants, The Bill Raskob Foundation provides interest-free student loans to U.S. citizens enrolled for the upcoming school year.
Regarding repayment, the Foundation offers a six month grace period following graduation to all school students.
Learn more about scholarships and interest-free student loans on the MyScholarship Central website.
Compare the Best Private Student Loans
Because all students have specific financial needs, there is not one lending institution that is perfect for every student. Private student loans are available to most, from community college to graduate students. If your income, or your parents', did not qualify for a free application for federal student low-interest loans, then your next option is the traditional borrowers' program.
How do private student loans work?
Unlike federal student loans or government loans, private loans can have low interest rates (APR) and repayment. If you are a student loans applicant, the credit score of your co-signer will also determine the interest rate you'll pay. These are offered by commercial companies so borrowers rarely benefit from interest-free student loans.
Lenders' minimum loans amounts vary depending on multiple factors, such as the company's policy, and which line of credit they are prepared to offer you. The interest rate conditions are rarely made clear to borrowers.
The average student loan debt in 2022 stands at $28,950 owed per borrower on average. More than half of students leave school with debt to pay.
Alternatively, if eligible, you could borrow using a combination of private and federal student loans. Using online calculation tools, work out your average interest rate, including any free loan, and plan your repayment on your loans. You may only be able to borrow up to your school's accredited tuition costs listed on your award letter for financial aid.
Lenders offer students loans at fixed interest rates or variable interest rates. It's possible that the interest rate you choose will not change when applying for a loan. If you compare loan options, look at the yearly percentage rate (APR) and not the actual interest rates. APR represents the annual interest charge that is incurred, including fees.
The duration of the loans matters. Shorter loan terms generally provide lower interest rate payments and lower overall cost of ownership. Longer loans perhaps have lower monthly payments, but higher interest rates.
Remember that the longer the duration, the more you will pay in interest, regardless of your loans' interest rate.
Tell me the benefit of private student loans
Borrowers can get more money, and the interest rates are often better than federal student loans. Indeed, Federal loans are limited to your cost of attendance minus any other aid received (including scholarships). However, private lenders base their decisions on your creditworthiness and ability to repay the loan, not on your cost of attendance.
This means that you may be able to borrow more money with a private lender than with a federal loan program.
Private student loans are also easier to qualify for than federal loans - if you have a good credit score. If you have a bad credit score, you may not be able to qualify for a private loan at all.
What are the disadvantages of private student loans?
The main disadvantage of private student loans is that you have to pay interest on them!
If you have an excellent credit score, you might be able to get a lower rate than someone with a low score or no credit history at all, and vice versa. Whilst it has become difficult to negotiate the interest rate on any loan or credit card, you can certainly shop around for the best deal.
Whilst federal student loans have their own set of drawbacks, they do not require collateral; unlike private lenders who will ensure they have financial guarantees before giving out any money.

What's going on with private student loans?
A new percentage rate is being imposed by many top-rated loan companies.
The CNBC + Acorns Invest In You Student Loan Survey shows that the majority of borrowers say taking on federal student loan debt is not worth it.
Americans are struggling with student debt and want government action. Many said student debt negatively affected their mental health.
A majority said they believe President Joe Biden should make student loan forgiveness a priority, but views are mixed on how to do it.
How are student loan interest rates calculated?
There are many factors in determining private student loan interest rates, such as loan size and repayment time as well as the loan applicant's credit history and debt ratios. If you have low credit scores or no credit records, you might have fewer options for borrowing money or need an additional cosigner.
Conclusion
As we've shown, there are several great options for interest-free student loans. Finding the right one for you can be overwhelming, and have a serious impact on your future finances. Enlist the help of a Financial Advisor or Student Loan Planner for example. Be honest with them about your specific situation so that they can make relevant recommendations.
''An investment in knowledge pays the best interest.'' Benjamin Franklin
No Financial Advice. This article does not provide financial advice and has been prepared without taking into account any person's investment objectives, financial situation, or particular needs. 

Most popular from the Blog:
26 Best Stock Market Movies Guaranteed To Entertain You
Ask Me Anything: 5 Answers to Your Questions About How to Be Financially Successful
eToro Review: The Platform Pioneering Social Trading
Top 5 Reasons to Start Investing Today
Is it Really Possible to Retire at 30?
Fractional Share: What It Is, Why It Matters, and How To Invest In It
The 50/30/20 rule: how to budget your money more efficiently?
6 Facts Nobody Told You About Crypto Payment
5-Step Formula to Achieve Your Financial Independence