Fiverr Voice Acting Guide: Tips for Success in the Industry
4 min read.
Are you an aspiring voice actor looking to make a name for yourself in the industry? If so, Fiverr is one of the most powerful platforms to showcase your voice talent and earn some extra money.
While becoming a successful voiceover artist takes practice and dedication, certain tricks can help you stand out from the competition on this site.
If you receive my budgeting and investing newsletter, you will know that acting is one of my hobbies! I appeared in The Madame Blanc Mysteries Series 2 last year (Acorn TV / Channel 5).
And as an active user, this blog post will provide useful advice to help you succeed with voice-acting gigs on Fiverr, such as building a professional portfolio and creating attractive packages for buyers.
With these strategies in mind, you'll be well poised to take advantage of this side income opportunity!
The banner ads and some links in this blog post contain affiliate links. If you click on a link and join, I may receive a referral commission at no extra cost to you. All opinions remain my own and each company featured is individually selected
Table of Contents
Fiverr Site Intro
Fiverr is the world's largest marketplace for freelancers and businesses to connect and collaborate on a wide range of popular services. Whether you're an entrepreneur looking to grow your business, a creative professional seeking exciting projects, or someone in need of expert assistance, Fiverr is your go-to platform.
With a vast community of talented freelancers offering services in areas such as graphic design, writing, programming, marketing, and more, Fiverr empowers individuals and organizations to easily find and hire the perfect freelance talent to bring their ideas to life.
Explore Fiverr today and experience the convenience, efficiency, and quality that have made it the preferred choice for millions worldwide.
Voice Acting on Fiverr: How To Get Discovered
It is not easy to break into the voice-over industry, but Fiverr can help you build a reputation. However, there is more to landing voiceovers than just making a profile and uploading a few demos.
1. Create an Eye-Catching Profile
Your sellers' profile is your first impression of potential clients. Hence, it is essential to make it attractive and professional.
Your description should highlight your skills, experience, and personality. Use a high-quality photo, add a catchy bio, and showcase some samples of your voice-over work.
Make sure to use keywords that your target audience might search for to make your profile more discoverable. With Fiverr Learn, you can take a course to learn online freelancing basics.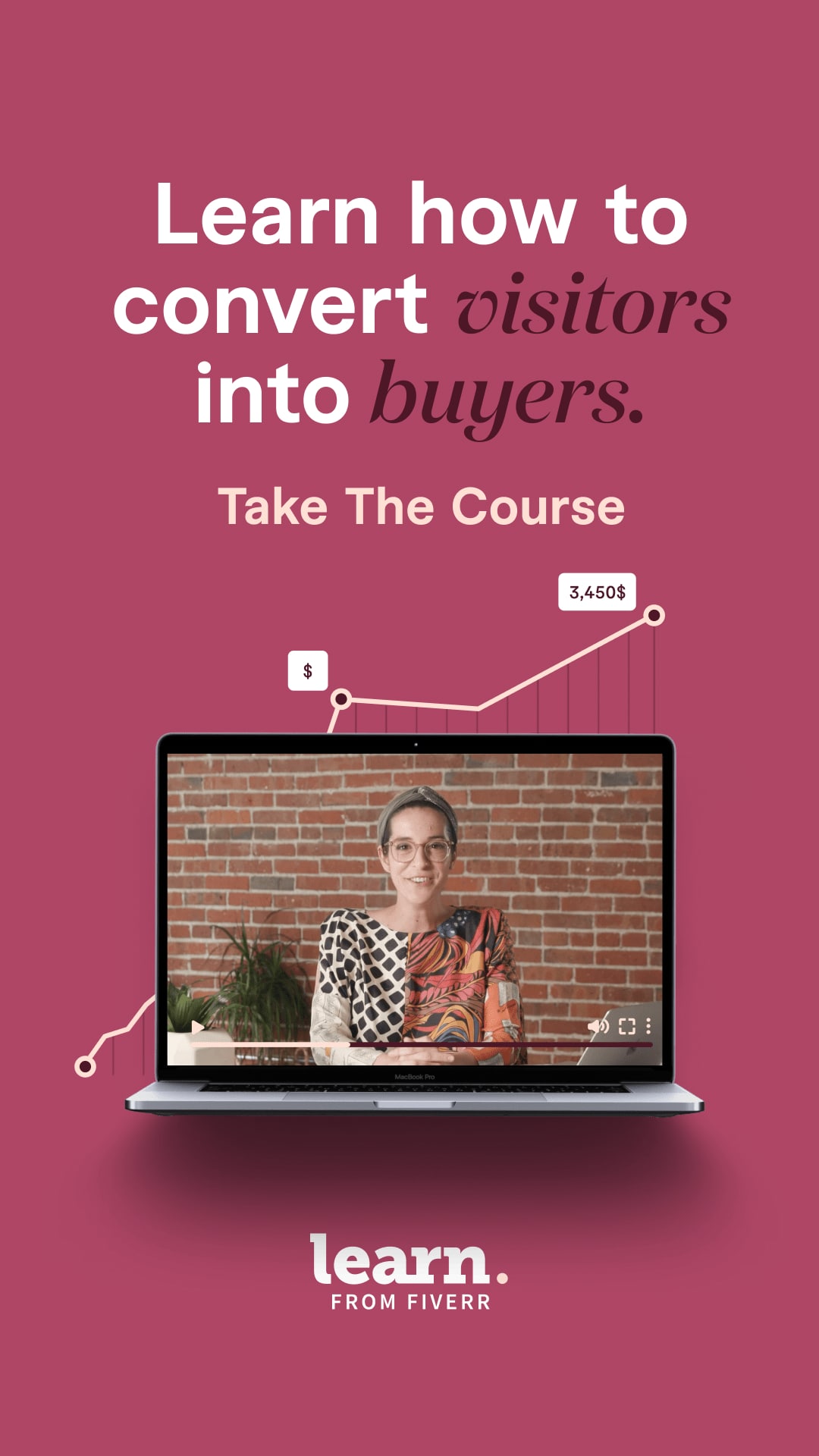 2. Understand Your Niche
There are several categories of voice-over, such as commercials, explainer videos, audiobooks, video narration, e-learning, radio, etc. Understand which niche you excel in and focus on that.
You can create demos specific to each category and target new clients accordingly. You will be competing against professional voice-over artists with years of experience; the more you can narrow it down, the better (assuming the market is large enough). Create a unique gig or improve existing jobs, and see what is available on Fiverr.
3. Offer Competitive Pricing
Pricing can be a tricky subject, research and decide on a competitive rate. You can survey other voice-over artists on Fiverr to get an idea of industry practices.
Offering competitive prices will attract more clients, but make sure to maintain the quality of your Fiverr's voice-over services. Depending on the kind of work they need, you can reach out to friends and family to get started with your first gig and get a 5-star rating!
4. Be Responsive and Professional
Once you start receiving orders and inquiries, be responsive and professional. Respond to messages promptly, deliver projects on time, and maintain a positive attitude.
Happy clients mean repeat business and positive reviews, which can help you grow your profile and access new voice-over gigs. Tap into this interesting side hustle, and join Fiverr today.
5. Get Professional Help for Quality Demo Reels
If you worry about the quality of your Fiverr gig description, seek professional help for a top-notch result that showcases your talent effectively. Get in touch with people who can record voice work samples for you, and check who is available right now.
By enlisting the assistance of professionals, you can deliver the highest quality production value, captivating storytelling techniques, and flawless editing that will make your demo reel shine. They will also ensure that it aligns with industry standards and best practices. Find a pro to build your online presence.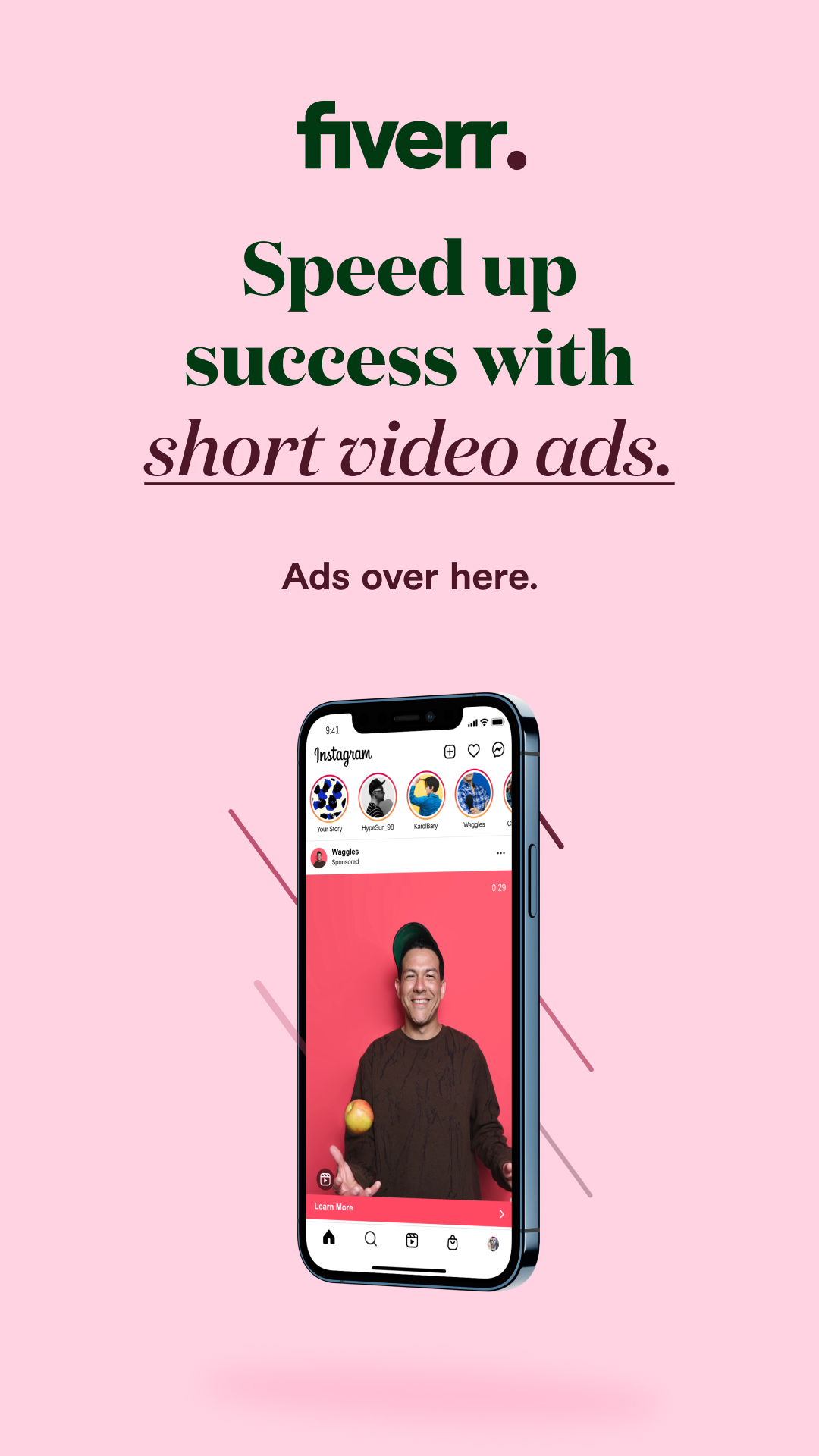 6. Keep Growing Your Talent
To thrive as a seller on Fiverr, keep growing your talent and continuously develop your knowledge and skills. One step to achieving this is to find a course that allows you to enhance your expertise and improve your services.
Voice Over for Real People: Complete Freelancing Guide
By investing in your professional training, you not only stay up-to-date with the latest trends and techniques but also demonstrate your commitment to providing exceptional jobs to your future customers. Ready to turn your skills into a thriving freelance business? Join Fiverr!
Conclusion
In conclusion, Fiverr is a great place to showcase and make money with your radio or voice-over talents. And by keeping a few main strategies in mind - like building a portfolio, creating attractive packages, and attending a Fiverr course - you will be well on your way to utilizing the platform's many benefits.
Many independent artists have found success with Fiverr, and you can too! Investing in yourself can sometimes be intimidating, but don't let that deter you from pursuing projects and extra income streams.
So get out there and start making some noise – the world of Fiverr awaits! Discover today what sort of solutions are available to those looking to further their voice-over career. Don't miss out on this grand opportunity – sign up for Fiverr now!
Voice-over's not your thing? We explore the Best Passive Income Ideas.
Popular Articles:
Acorns Review: micro-investing app for beginners
11 Real-Life Lessons to Invest in Yourself
The 30 Best Real Estate Movies
No Investment Advice. This article does not provide financial advice and has been prepared without taking into account any person's investment objectives, financial situation, or particular needs.