Rich Dad Poor Dad Book Summary: Financial Wisdom Unveiled
8 min read
Are you tired of struggling financially and want to take control of your financial future? You're in the right place.
In this blog post, we explore the groundbreaking book "Rich Dad Poor Dad" by Robert T. Kiyosaki, which has transformed the lives of millions by helping them achieve financial independence.
Get ready to unveil the financial wisdom that has revolutionized the way people think about wealth-building thanks to this best-selling book.
Key Takeaways
"Rich Dad Poor Dad" is an invaluable resource for financial freedom, providing inspiring examples and actionable advice.

The book offers practical lessons to build a strong asset base and acquire wealth through managing fear.

This best-selling book has empowered countless readers to take charge of their finances and explore alternative resources.
The banner ads and some links in this blog post contain affiliate links. If you click on a link and buy, I may receive a referral commission, at no extra cost to you. All opinions remain my own and each brand featured is individually selected. As an Amazon Associate, I earn from qualifying purchases.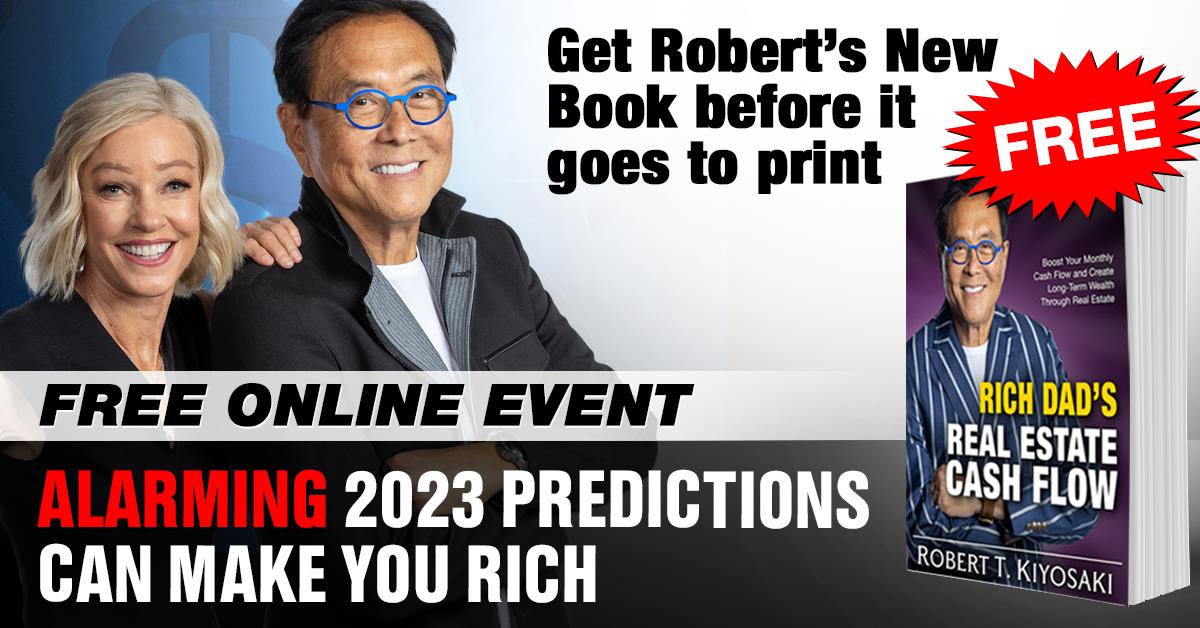 Unlock the Secrets to Wealth: Rich Dad's 2023 Predictions Webinar Reveals All!
Are you ready to make your financial dreams a reality? Look no further because Robert Kiyosaki has just unveiled a game-changing webinar that's set to transform the way you think about personal wealth and investments. Get ready to embark on a journey that could reshape your financial future:
Why Crashes are Your Ticket to Riches: In this exclusive webinar, Kiyosaki will explore why market crashes can be the best time to amass wealth. Learn the strategies that have made him a financial icon.

The Ultimate Investment Assets: Discover the best types of assets to invest in right now, ensuring your financial security in an ever-changing world.

The Prediction: When Will the Crash Happen? One of the most pressing questions on everyone's mind is when the next financial crash will strike. Kiyosaki offers insights that could help you stay ahead of the curve.

Immediate Action vs. Future Planning: Learn the crucial steps to take right now, as well as the long-term strategies to secure great wealth.

Decoding Amazon's Moves: Amazon's influence on the market is undeniable. Find out how its decisions could impact your portfolio.

And Much More! Robert's webinar promises to be an eye-opening experience, packed with valuable insights that could change your financial trajectory forever. Register now.
But that's not all! When you sign up for this webinar, you'll receive an instant registration bonus: a FREE 50-page download featuring a chapter from Robert Kiyosaki new book "FAKE" accompanied by exclusive commentary from the man himself.
You'll also gain access to a special segment called "2023 Stock Market Predictions", where a Rich Dad expert will guide you through what's next for the stock market.
Don't miss out on this opportunity to gain exclusive insights from one of the world's leading financial experts.
Join the webinar, unlock the secrets to financial success, and take control of your financial destiny. Your journey to a wealthier future starts here.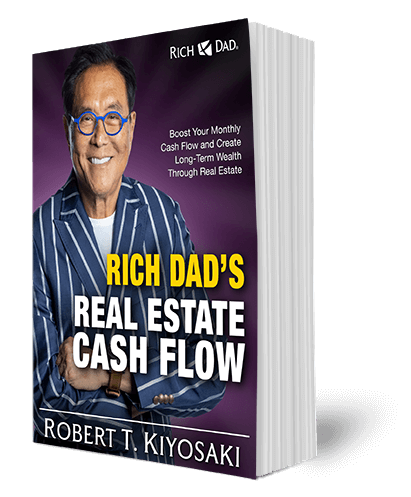 Unveiling Rich Dad Poor Dad
This financial literacy masterpiece tells the story of Robert Kiyosaki's childhood, learning about how money works and wealth-building techniques from two dads: his biological father (Poor Dad) and his best friend's father (Rich Dad).
These two men had entirely different perspectives on how a person handles money, ultimately shaping Robert's understanding of financial success.
Poor Dad represented the poor and middle-class mindset, believing in the importance of good grades and a high-paying job. He focused on earning extra money, but often acquired liabilities instead of assets, hindering his financial success.
In this way, the middle class acquires bad habits, which sets them apart from rich people.
Rich Dad believed in the importance of financial education. He taught people how to create wealth by making money work for them. He focused on acquiring assets, a common trait among the rich.
These concepts contribute to one's financial intelligence and the development of a financial genius mindset.
Develop your financial IQ and discover wealth creation opportunities, just like how the rich invent money, by following the 10 steps outlined in this publication.
Unique Selling Points of Rich Dad Poor Dad
What sets "Rich Dad Poor Dad" apart from other accountability books is its storytelling approach and focus on mindset.
The book differentiates between being broke, a temporary state, and being poor, a long-term condition. ''The Rich'' invent money by creating new income streams and opportunities.
Overcoming fear and self-doubt to achieve financial success is another key point the book highlights. The primary difference between a rich person and a poor person is the ability to manage fear and make smarter financial decisions.
By developing this skill, readers can break through mental barriers and achieve their monetary goals. It's often said that rich people buy luxuries, but the true key to wealth lies in mastering one's mindset and financial habits.
The book's unique aspect includes:
Emphasis on practical application demonstrated through real-life examples;

Actionable advice and strategies to help readers build a solid foundation of assets and start their own business;

Grasp the legal and tax benefits of having a corporation;

Understand the basics of cash flow management.
Target Audience and Benefits
Anyone looking to gain knowledge and insight into investing, earning more money, and the global economy will find "Rich Dad Poor Dad" an invaluable resource.
Whether you're a young adult starting your financial journey or an experienced professional seeking to improve your situation, this book has something for everyone.
It helps learn the most important specialized skills:
Equips yourself with wealth-building strategies;

Provides a roadmap for escaping the rat race and achieving financial freedom;

Empowers readers to take charge of their financial future;

Helps people make smarter decisions about their money problems.
Discover the power of financial intelligence with our "Develop Your Financial IQ" eBook. It aims to be your key to making smarter money choices, understanding wealth-building models, and mastering the art of making money. Get Your eBook Now.
Diving into the Book's Structure
This hardbound book comprises 10 enlightening chapters and a thought-provoking epilogue, each simplifying complex financial concepts through relatable illustrations and anecdotes from the author's personal life and experiences of his family and friends.
Each chapter delves into a different aspect of financial struggle, providing a comprehensive understanding of wealth-building principles.
Some of the key concepts taught in the chapters include:
The contrast between Robert's rich dad and poor dad;

The basics of cash flow, income statements, and balance sheets;

The history of taxes and the power of corporations;

The importance of assessing risk before investing;

The significance of selling and marketing skills.
The book's accessible and engaging presentation makes it easy for readers to grasp these complex financial topics.
The epilogue of this essay serves as a powerful call to action, urging readers to invest in their financial knowledge and break away from the standard formulas for wealth creation.
Practicality and Usability of Lessons
The lessons taught in "Rich Dad Poor Dad" are:
Practical and applicable to real-life situations;

Emphasize the importance of managing fear and other emotions in achieving financial success;

Help readers overcome emotional barriers to make better financial decisions and achieve their goals.
One of the key takeaways from the book is the need to invest in assets that align with forms of income generation that work for you, preventing you from losing money.
By focusing on building a strong foundation of assets that produce income, readers seeking financial independence can maximize their success, and create enormous wealth, just as rich people acquire assets.
Another important lesson is the value of humility when it comes to managing money. Recognizing that you're not infallible and staying humble when faced with financial challenges can help preserve and develop abundant asset columns.
Real-Life Impact of Rich Dad Poor Dad
Countless readers have experienced life-changing impacts that empowered them to:
Become more financially secure;

Gain financial intelligence;

Make wiser decisions with their money;

Achieve financial growth for themselves and their families.
Many readers have shared stories of how the book has enabled them to achieve these goals.
Beyond individual success stories, the book's influence has significantly shaped the financial education industry. The author has been credited with sparking the creation of many other books, seminars, and educational materials, ultimately making financial literacy more accessible to people from all walks of life.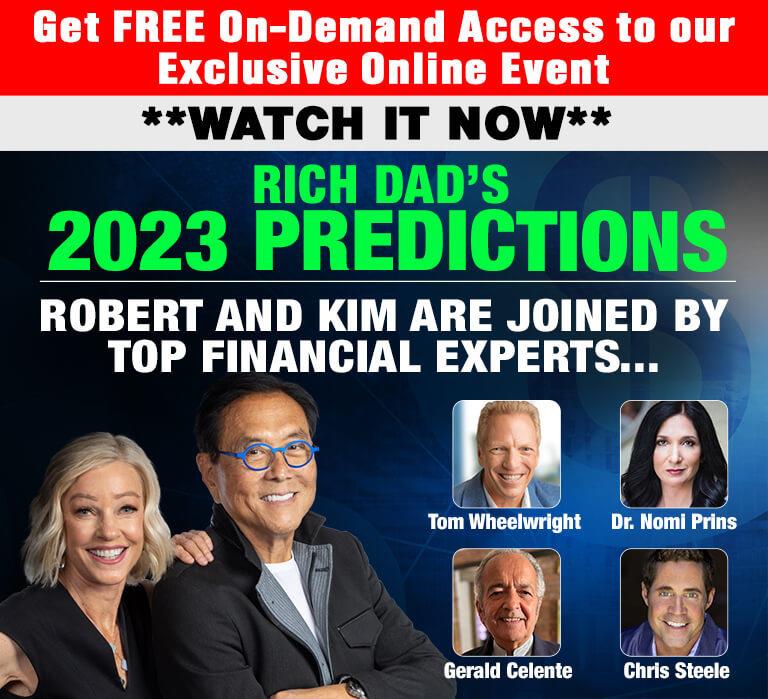 Challenges and Criticisms
Despite its popularity, the manual has faced constructive criticism for its accuracy and the author's credibility. Critics have raised concerns about the book containing factual inaccuracies and oversimplifying complex financial concepts.
Moreover, some have questioned the author's financial success and have argued that he has not supplied proof to support his assertions. These concerns, however, have not significantly diminished the book's popularity or its value as a financial matters resource.
The lasting effects of "Rich Dad Poor Dad" speak to its enduring appeal and the value it provides to readers.
Despite the challenges and criticisms, the book remains a popular and influential resource in the personal finance industry, inspiring and educating readers to win financially.
The Influence of Rich Dad Poor Dad
The influence of this publication extends far beyond its readers, as it has had a tremendous impact on the financial teaching industry as a whole.
The book's innovative approach to education, focusing on mindset and practical application, has resonated with a broad audience and inspired countless other financial resources.
It has been credited with motivating several other books, seminars, and educational materials, including some authored by Kiyosaki himself.
Its unique approach and ability to make complex topics accessible have undoubtedly played a significant role in assisting so many talented people in understanding how money works.
Is Rich Dad Poor Dad Worth Your Time and Money?
Absolutely! The book is a timeless classic that provides invaluable knowledge on financial literacy. It's one of the most effective ways to learn about managing your money, saving, and investing in income-generating assets.
It's been a favorite of many for years and will continue to be a valuable resource.
While it may not provide all the answers, it does give you the tools to find them yourself.
Investing in this book means investing in your financial future, enabling yourself to make smarter decisions and be professionally successful.
Comparing Alternatives to Rich Dad Poor Dad
If you're considering other resources, there are several alternatives. Some fantastic options include:
Each of these alternatives offers a unique perspective on how to teach financial literacy through education.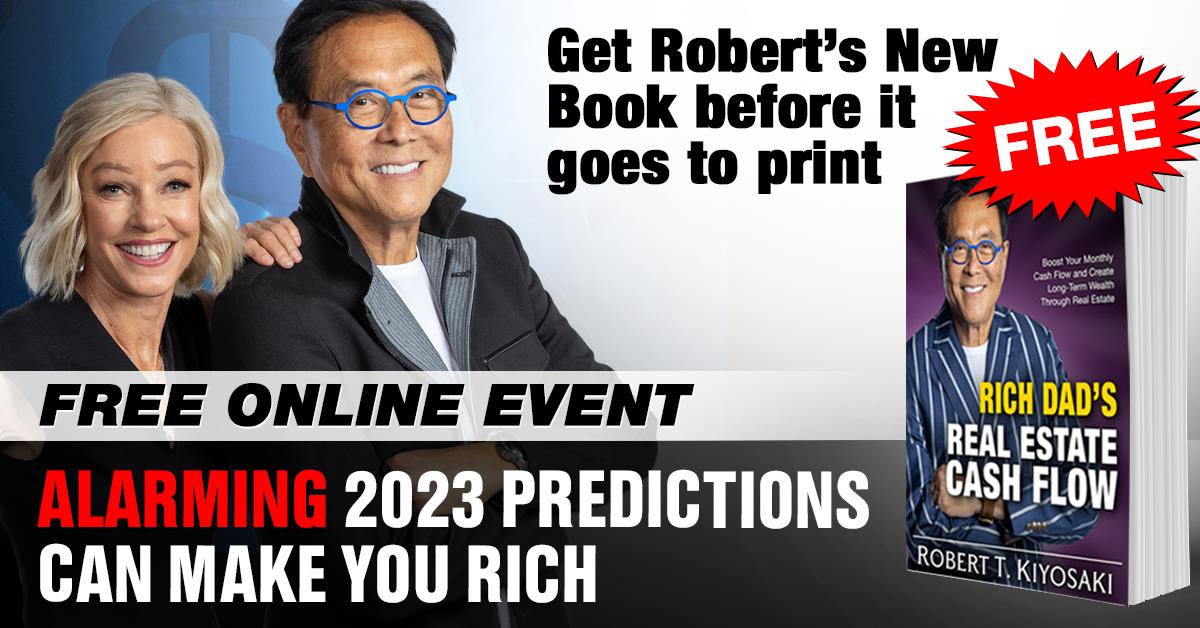 Summary
In conclusion, "Rich Dad Poor Dad" is a groundbreaking book that has transformed the lives of millions by helping them gain the main management skills needed to get out of financial struggle.
Its unique storytelling approach and focus on mindset, along with its practical lessons and real-life examples, make it an invaluable resource for anyone looking to take control of their financial future. Get your copy today!
Frequently Asked Questions
What is the main summary of Rich Dad Poor Dad?
Rich Dad Poor Dad by Robert Kiyosaki is a book that encourages financial literacy and provides insight into how to create wealth and achieve financial freedom.
It follows the story of Kiyosaki, who has two fathers – his real dad (poor dad) and the father of his best friend (rich dad), both of whom shaped his views on money and investing.
Kiyosaki emphasizes that you don't need to earn a high income to become rich and encourages readers to make money work for them.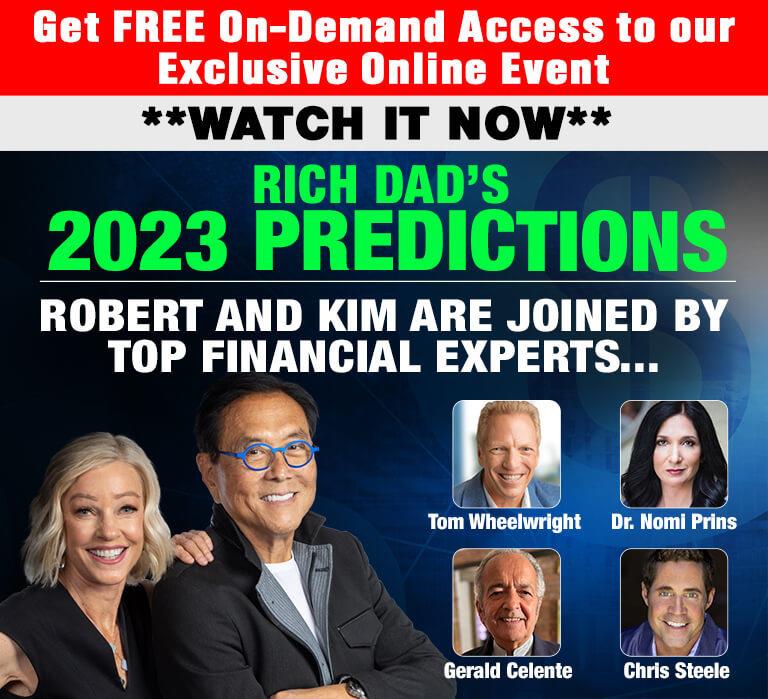 What is lesson one in Rich Dad Poor Dad?
The first lesson in Kiyosaki's book is that the rich don't work for money, instead, they have money working for them.
Everyone experiences hardships in life, but the wealthy use enough money to their advantage to ensure financial security.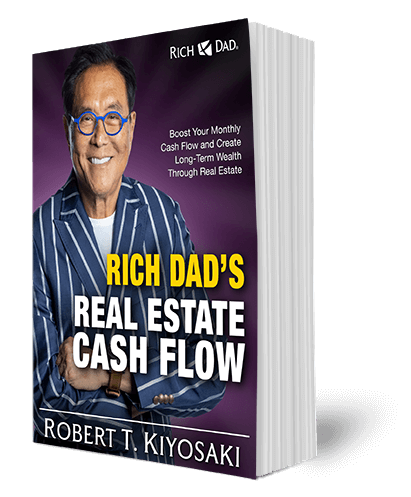 Related reads from the Control All Finances Blog:
26 Best Stock Market Movies Guaranteed to Entertain You
Beyond Good Credit: What Is a Tier 1 Credit Score?
From Screen to Realty: The 30 Best Real Estate Movies
Understanding Risk-Free Assets: A Beginner's Guide
Best Personal Finance Podcasts to Listen To
Pros & Cons: A 2023 Review of the Motley Fool Everlasting Stocks
No Time? No Money? No Problem! The Best Passive Income Investments
No Investment Advice. This article does not provide financial advice and has been prepared without taking into account any person's investment objectives, situation, or particular needs.