Passive Real Estate Investing: The Pros and Cons of Turnkey Properties
9-minute read.
Are you looking for a hassle-free way to build a real estate portfolio? If you're tired of dealing with the day-to-day operations of a property, turnkey properties may be the perfect solution for you.
Turnkey homes are fully renovated and ready to rent out, which means you won't have to spend time and money fixing them up.
A turnkey rental is typically managed by a property management company, which means you won't have to deal with tenant issues, maintenance requests, or rent collection.
You'll receive a monthly report of your property's performance; otherwise, you can sit back and collect your rental income - stress-free. Many investors get into turnkey real estate investing as a fast and easy way to generate steady cash flow.
While turnkey properties can be a great investment option, there are some downsides to consider for individual investors. For one, they can be more expensive than buying a fixer-upper. Additionally, you'll have less control over your purchase and may not have as much say in the renovations or management decisions.
Overall, turnkey investment properties can be a great option for those looking for a hands-off approach to real estate investing. With the right buy and efficient property management services, you can enjoy the benefits of rental income without the headaches of managing it.
Sounds exciting? Let's explore how to get started with your turnkey real estate investment.
The banner ads and some links in this blog post contain affiliate links. This means that, if you click on a link and join, I may receive a referral commission at no extra cost to you. All opinions remain my own and each company featured is individually selected. As an Amazon Associate, I earn from qualifying purchases.  
| | |
| --- | --- |
| | This step-by-step guide to investing in cash flowing rental properties will teach you everything you need to know about investing in out of state rental properties. |
What does a turnkey property mean in real estate?
A turnkey property is a fully renovated and furnished rental property that is ready to be rented out immediately. These types of homes can be particularly appealing to any real estate investor who is looking to generate passive income streams without having to undergo the time-consuming process of renovating a property or furnishing it.
Property owners using the turnkey process can bypass all of the hard work and start earning rental income right away. Additionally, these properties may offer services and a variety of amenities that can make them attractive to potential renters, such as high-end appliances, modern finishes, and convenient locations. This can help to ensure that the property stays occupied and generates revenue for the owner for years to come.
Overall, these investment properties offer a smooth transaction, low-stress, low-maintenance way for investors to enter the rental property market and start generating a return quickly and efficiently.
Whilst the owner can act as the property manager, a rental is usually managed by a property management company, which takes care of most aspects of your real estate investments against a fee.
However, turnkey purchases (whether single-family properties or apartments) can be more expensive than buying ones needing renovations. The upfront cost can also be a significant barrier to entry for some investors, but the long-term benefits of passive income and hassle-free management can outweigh the initial expenditures.
Before making your first investment property, remember to do extensive market research on the local area, the property management companies available (if you intend to use one), and the home itself. Seek guidance from a local real estate agent.
It is crucial to ensure that your purchase is in a desirable location, has a good rental history, and is being managed by a reputable company. With the right due diligence, a turnkey property can be a smart investment option for those looking for passive real estate investing.
How does a turnkey rental property work?
A turnkey rental property is a popular form of real estate investment that offers a relatively hands-off approach to generating passive income. Essentially, a turnkey home is fully renovated, furnished, and ready to rent, sometimes with a tenant already in place.
When you invest in a turnkey home, you purchase the property from a turnkey company, which is usually a firm that specializes in finding, renovating, and managing properties for investors.
The turnkey company handles all aspects of the purchase and rental process, from finding the property to screening tenants and managing ongoing maintenance and repairs.
One of the main benefits of investing in a turnkey place is that it allows you to generate passive income without having to put in a lot of effort. With a turnkey purchase, you can mostly sit back and collect rent checks while the property managers take care of all the day-to-day tasks involved in managing the property.
Real estate investments are featured in our 37 easy passive income ideas.
Another advantage of turnkey rental properties is that they can be relatively low-risk investments. Because they are already fully renovated and have a tenant in place, you don't have to worry as much about unexpected costs or vacancies.
Additionally, turnkey providers usually offer some kind of guarantee or warranty on the property, which can give you added peace of mind.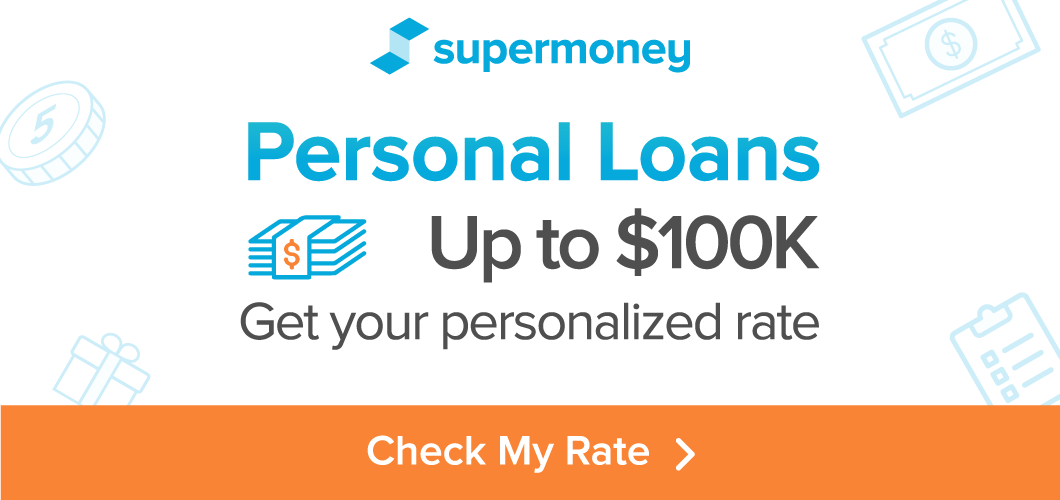 The pros of investing in turnkey properties
One of the biggest advantages of investing in turnkey properties is the passive income stream they provide. Since the properties are already renovated and managed by a third party, there is very little work required from the owner.
Additionally, they are often located in desirable areas where rental demand is high, which can lead to higher income and appreciation over time.
Start making progress on your investment goals; check our favorite companies in the personal finance space and our top recommendations to help you budget, save, invest, and more.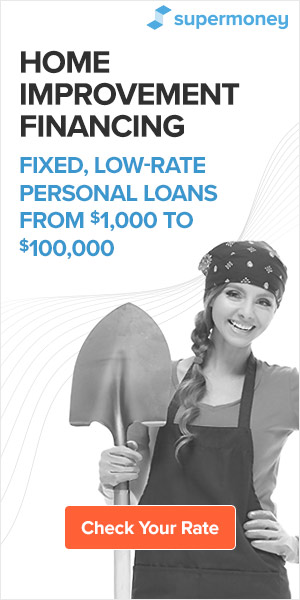 The cons with turnkey real estate investing
One of the biggest drawbacks is the upfront costs and purchase price. A turnkey investment is often more expensive than a property that needs renovation, and the fees charged by the turnkey company can eat into your profits.
Additionally, since turnkey properties are often located in desirable areas, the competition can be fierce and the market volatile.
Investors should study the business model and evaluate the return on investment when comparing several options.
Find out what equity multiple is, how to calculate it, and how you can use it when evaluating different investment opportunities.
How to find your first investment property
If you're interested in investing in turnkey properties, there are several things to consider before you start your search. You'll want to research the local real estate market, look for properties in desirable areas, and make sure the property management services are suitable.
As the investment property won't be your primary residence, it may be harder to get a mortgage, and the interest rates offered may be higher.
Predict your cash flow after purchase to ensure your real estate investing venture makes financial sense. When estimating a month's rent, the 1% rule is commonly used by professional real estate investors.
What does turnkey price mean?
The turnkey price is the sum of all costs related to purchasing your investment property, including any renovations that may be required to make the property ready for occupancy, furniture, and any other expenses that arise during the process.
The price of a turnkey property is not just the cost of the property itself but also includes the fees charged by the management company, which may consist of fees for property management, maintenance, and repairs.
When considering investing in a turnkey home, it is essential to carefully review all costs and fees associated with the transaction to ensure that the final price is within your budget and that you are getting the best value for your purchase.
Important things to consider before buying a turnkey property
When looking to invest in a turnkey property, there are several elements to keep in mind. While you should ensure that the property is situated in an in-demand area, has a good rental track record, and is being managed by a reputable company, it is equally important to consider the risks and rewards of investing in such property.
For example, you may want to research the potential for value appreciation in the area, as well as the estimated rental income. Additionally, it may be wise to consult with a financial advisor or real estate professional to ensure that you are making a sound investment decision.
By taking the time to carefully consider these factors, you can make an informed decision about whether a turnkey property is the right investment for you.
Taking the first step into investing may seem daunting. However, some investment apps are designed with beginners in mind. Many newcomers choose the Acorns app which offers a variety of features. Read our full review.
How do you know which rental properties are worth buying?
When looking for the right investment, real estate may be daunting for investors as it often involves parting with a large amount of capital.
In addition to the purchase price, an active real estate investor would consider features such as:
rent potential

location

nearby amenities (schools, public transport, hospitals, etc...)

condition of the property

property taxes and insurance costs

rental management fees
*Based on $249/year list price. Introductory promotion for new members only.
What is included in a turnkey investment property?
A turnkey investment property typically includes all of the furnishings and appliances needed for the tenant to move in immediately, as well as any necessary renovations or repairs.
Additionally, the management company will handle all of the day-to-day running of the property, including finding tenants, collecting rent, and handling maintenance requests.
Would you invest abroad? We explore Real Estate Investing in the Philippines
Is turnkey investing worth it?
Whether or not turnkey investing is worth it depends on your individual investment goals and risk tolerance. While turnkey homes can provide a steady stream of passive income, they also require significant upfront investment and can be subject to market volatility.
Companies such as Norada Real Estate Investments help take the guesswork out of real estate investing. By researching top real estate growth markets and providing fully renovated turnkey investment properties, they help minimize risk and maximize returns. 
We recently asked: Financial Freedom vs. Financial Independence: What's yours?
How to make your turnkey real estate investment a success
To make your turnkey real estate investment a success, it's important to do your research and choose a reputable real estate management company. You'll also want to make sure the property is in a desirable location and has a good rental history.
Ready to take control of your life and destiny? From taking up a side hustle to learning a new language, here are the 11 real-life lessons that'll help you reach your personal success goals.
There's an app for everything! You can find applications in both the App Store and Google Play. Check out this list of the Best Real Estate Investing Apps.
How much do most real estate investors make?
The amount of money real estate investors make varies widely depending on the type of investment, location, and many other factors. Many successful real estate investors can earn a steady stream of passive income from their properties.
Join the real estate world
As we've covered, turnkey companies provide a convenient way to invest in single family homes, apartments, condominiums, or townhouses. Investors need to balance the fees charged with the time saved when using a third party.
Others have quit their jobs to become full-time property managers. After a successful first investment, they increase their cash flow and gain traction to eventually purchase multiple properties, and build their own team looking after their properties.
Is real estate passive income?
Real estate can be a source of passive income if you invest in rental properties or other real estate investments that generate income without requiring active management.
Increase your savings rate and get a down payment faster; learn Why We Love Living on One Income (and you should, too!).
Using a third-party property management company
Enlisting a management company can be a smart choice for real estate investors who want to earn passive income without having to deal with the day-to-day operations of their properties.
These companies can handle everything from finding tenants to collecting rent and handling maintenance requests.
Norada Capital Management is providing investors with the opportunity to invest in promissory notes with fixed rates of return from 12% up to 16.7% per year. View the information packet.
How do turnkey companies make money?
Turnkey companies make money by charging fees for their services, which can include property management, renovations, and furnishings. These fees are typically included in the turnkey price of the property.
Most property management companies charge a monthly fee of between 8% to 12% of the monthly rent collected.
Our top-rated real estate industry podcasts
If you're looking to learn more about real estate investing, there are several excellent podcasts available. Some of our top-rated real estate podcasts include:
Related: our list of the Best Personal Finance Podcasts to Listen To
Top books to learn about investing in real estate
There are also some excellent books for those looking to learn more about investing in real estate. Our top picks:
Buying rental properties with Norada Real Estate Investments
If you're interested in investing in rental properties but don't want to deal with the day-to-day management, Norada Real Estate Investments may be a good option for you.
The company offers turnkey rental properties in desirable areas and handles all of the day-to-day management for you.
Investors looking to increase their cash flow can save time and let Norada Real Estate Investments find the best turnkey properties for rental income.
They currently work in some of the hottest housing markets in the US, such as Baltimore, Kansas City, Salt Lake City, and San Francisco.
Final thoughts on turnkey real estate investing
In conclusion, if you want to get into the real estate market without dealing with the day-to-day hassle, turnkey properties might be worth considering.
With these fully renovated homes that can be rented out soon after purchase, you won't have to worry about maintenance requests, tenant issues, or collecting rent.
Instead, all you have to do is sit back and watch your monthly rental income flow in - it's truly stress-free!
Nowadays, more and more investors are getting into turnkey real estate investing as a convenient way to generate reliable cash flow on their investments.
So ask yourself: where is your dream investment home? We'd love to hear in the comments down below when you find the perfect turnkey property for your portfolio!
Contributor: Gabriel Pisasale
Sign Up with Real Estate Winners Today! And receive real estate stock recommendations hand-picked by our expert analysts*
*Based on $249/year list price. Introductory promotion for new members only.
No Investment Advice. This article does not provide financial advice and has been prepared without taking into account any person's investment objectives, financial situation, or particular needs.