Joining the Payment Industry: How to Become a Card Processor
11 min read.
A payment processing business may initially seem complex and daunting. However, with the right knowledge and guidance, you can successfully navigate the industry and establish a thriving venture.
This blog post will serve as your comprehensive guide on how to become a credit card processor, from understanding how to process transactions to the key players and strategies needed to excel in this competitive market. Let's dive in!
Key Takeaways
Understand the payment processing industry and its components.

Obtain licensing/certifications, invest in infrastructure/technology, and establish relationships with banks & merchants.

Stay informed of industry competition & trends to remain successful through marketing strategies, competitive pricing, risk management practices & evolving technology.
The banner ads and some links in this blog post contain affiliate links. If you click on a link and join, I may receive a referral commission at no extra cost to you. All opinions remain my own and each company featured is individually selected.
Understanding the Credit Card Processing Industry
The payment processing business is a dynamic ecosystem with various players, each serving a specific role in facilitating seamless transactions. Card processors, merchant account services providers, and independent sales organizations (ISOs) are all crucial components of this intricate network, working together to ensure secure and efficient payment processes.

Payment Processors
Processors serve a pivotal role in the credit card ecosystem, acting as intermediaries between merchants and financial institutions. They enable electronic transactions and ensure secure payment processing by implementing rigorous security standards, such as Mastercard Payment Gateway Service (MPGS).
Credit card processing companies like TailoredPay specialize in providing reliable assistance, particularly in high-risk sectors, helping small businesses enhance their payment processing capabilities and stay competitive.
Offering a variety of solutions, including credit card processing services, payment facilitators, and payment gateways, processors cater to the diverse needs of businesses.
Merchant Services Providers
They offer a range of services, including payment processing, fraud prevention, and chargeback management. These providers help protect merchants from fraudulent activity and ensure they are not held responsible for any disputed charges by customers.
As a credit card processing agent, you will collaborate with ISOs or merchant services providers (MSPs) to offer customized payment solutions tailored to businesses' unique needs.
Merchants need to keep pace with evolving technology and the latest industry trends, offering innovative solutions to their business partners. This includes adapting to emerging payment methods, such as mobile and contactless payments, which have become increasingly popular among consumers.
Independent Sales Organizations (ISOs)
Independent Sales Organizations (ISOs) are third-party organizations that partner with payment processors and banks to provide payment processing services to merchants.
By offering a comprehensive payment solution, including credit and debit cards processing, and ACH processing, ISOs grant small business owners access to facilities that might not be available through traditional banks or processors.
Collaborating with an ISO brings several benefits like competitive pricing and stellar customer service. Yet, ISOs also grapple with issues such as industry competition, rapidly changing technology and risk management. ISOs must cultivate and maintain strong relationships with banks and merchants to achieve success.
How to Become a Credit Card Processor
The journey to becoming a credit card payment processor includes several critical steps: acquiring the necessary licenses and certifications, building the right infrastructure and technology, and forging relationships with banks and merchants.
Following these steps and making well-informed decisions can help you establish a successful payment processing company that distinguishes itself in a competitive market.
Ready to supercharge your business's financial efficiency? Click here to read our full Ramp Review and discover how you can save time and money with Ramp's powerful corporate card and finance automation tools.
Licensing and Certifications
Acquiring proper licensing and certifications is paramount to processing payments. Compliance with industry regulations, such as PCI DSS certification, ensures the security of cardholder data and builds trust with potential clients.
The licenses and certifications required vary by state but generally include a money transmitter license, a payment processor license, and a merchant services provider license.
You should research the specific licensing requirements in your region and carefully follow the required steps to secure them. This not only ensures your business operates within the law but also demonstrates your commitment to providing secure and reliable credit card transactions to your customers.

Infrastructure and Technology
Building a sturdy infrastructure and technology platform plays a key role in efficient payment processing, security, and scalability. Some necessary components for establishing a credit card processing company include:
Payment gateway

Merchant account

Payment processor

Secure payment system
Utilizing pre-developed software development kits (SDKs) and white-label payment gateways can help accelerate the development process, save resources, and ensure compliance with regulations and security.
Investments in the right infrastructure and other equipment technology not only bolster your business's capabilities but also keep you abreast of industry trends. As technology continues to evolve, stay informed and adapt your products accordingly to meet the changing demands of your clients.

Establishing Relationships with Banks and Merchants
Forging relationships with banks and merchants is crucial for broadening your client base and growing your credit card processing business. Connecting with an issuing bank can be achieved through attending networking events, utilizing social media marketing, and offering competitive pricing.
These connections will not only help you build a strong credit card network but also provide valuable insights into the needs and preferences of your target market.
To locate a payment solution company, you can:
Research online;

Seek advice from experienced professionals;

Explore resources through industry associations, business networking groups, and online forums.
Establishing solid relationships with banks and merchants can guarantee a steady influx of clients and promote enduring success in the payment processing industry.
White-label Card Issuer and Co-Brand Payment Solution
Discover the key to unlocking innovative payment solutions effortlessly with Wallester!
Whether you're in a sole proprietorship, a startup, or a corporation, Wallester is your trusted gateway to the world of VISA card issuing. Their personalized financial solutions simplify the complex process of launching and managing a payment service provider venture, ensuring both speed to market and compliance with regulatory requirements.
With a user-friendly API to accelerate your payment solution development, you'll have a variety of payment methods ready to launch in record time. Wallester offers a flexible turnkey solution for card issuance, boasting more than 30 services, including personalization, 3D Secure integration (PCI DSS compliance), and fraud monitoring.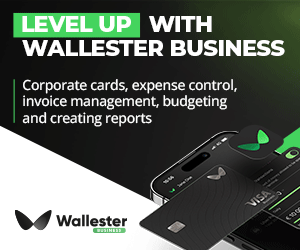 Tokenization, a creation of tech specialists, was devised to safeguard high-risk digital information like card particulars and related data. This cutting-edge solution entails substituting sensitive details with randomly generated data, often referred to as tokens.
Tokenization has gained widespread adoption in diverse sectors including cryptocurrency, e-commerce, banking, and digital wallets, cementing its status as a vital asset for individuals engaged in financial transactions.
Gain access to advanced technology and features to elevate your business. Click here to supercharge your online payments journey with Wallester.

Choosing the Right Business Model
The success and profitability of your credit card processing business greatly depend on the business model you choose. Two primary models in the industry are the agent model and the independent sales organization (ISO) model.
A clear understanding of the advantages and disadvantages of each model will guide you in making a decision that aligns best with your goals and resources.
Agent Model
The agent model involves partnering with an established ISO or card processor to provide value to merchants. This model offers:
A lower barrier to entry;

Ongoing support;

Leveraging resources and expertise from the ISO or payment processor;

Focus on building your client base and providing exceptional service.
This makes it an attractive option for those new to the industry.
However, the agent model also presents challenges in terms of management and coordination with the ISO or processing company. Additionally, it may be cost-prohibitive as merchants may have to pay a commission to the ISO or the processor.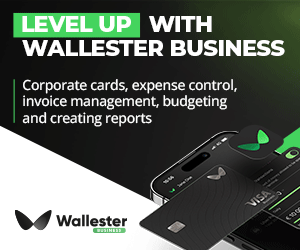 Independent Sales Organization (ISO) Model
The ISO model offers the following benefits:
Greater control over operations, pricing, and client relationships;

Tailoring offerings to the specific needs of your potential customers;

Setting your pricing structures;

Increased oversight of operations;

Flexibility to serve a diverse range of merchants.
By starting your own ISO, you can take advantage of these benefits and build a successful point-of-sale system.
However, the ISO model presents its own set of challenges, such as the difficulty of establishing connections with banks and merchants and the need for a larger initial investment.
Carefully weigh the pros and cons of both the agent and ISO models to determine which option best fits your goals and resources.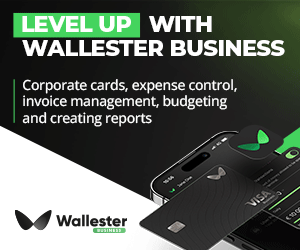 Marketing and Networking Strategies
Marketing and networking strategies play a pivotal role in enticing and retaining clients, eventually distinguishing your payment processing business from the competition.
By identifying your target audience, utilizing various marketing channels, and continuously improving many factors, you can expand your client base and solidify your position in the industry.
Business Networking Events
Participation in business networking events can pave the way for connections with potential clients and industry professionals, thereby broadening your network and enhancing visibility. These events come in various formats, such as:
Industry-specific seminars;

Roundtable discussions;

Happy hour meetups;

Conferences;

Trade shows;

Virtual groups.
To make the most of these events, follow these tips:
Be prepared and do your research beforehand;

Have a clear objective in mind;

Be aware of your body language and maintain good eye contact;

Be an attentive listener and ask thoughtful questions;

Follow up with the people you meet after the event to build genuine connections.
By following these tips, you can make valuable partnerships and collaborations that will help you grow your payment processing company.

Social Media Marketing
Leveraging social media can enable you to reach out to a broader audience, display your marketing materials, and interact with potential businesses. Platforms such as Instagram, Twitter, and Facebook allow you to interact with your target audience, share valuable content, and receive real-time feedback.
A successful marketing plan focuses on creating quality content, engaging with followers, and staying up-to-date with the latest trends.
By leveraging the power of social media, you can increase brand awareness, drive website traffic, and ultimately grow your client base. Remember to track your progress using analytics and adjust your strategy as needed to maximize the impact of your social media accounts.
Competitive Pricing
Providing competitive pricing along with transparent fee structures can draw in merchants in search of affordable payment processing solutions. To establish competitive prices, you can follow these steps:
Research your competitors to understand their pricing strategies;

Understand customer needs and preferences to determine the value you can offer;

Utilize pricing software to track and adjust pricing as needed.
In addition to competitive pricing, consider offering discounts and promotions to attract customers. By providing a combination of competitive pricing, exceptional service, and innovative solutions, your credit card processing business can stand out in the competitive market and attract a loyal client base.

Challenges and Opportunities in the Credit Card Processing Business
The credit card processing trade presents both challenges and opportunities for those looking to build a successful business. Navigating through the competitive landscape, adapting to rapidly changing technology, and implementing effective liability management strategies are all vital facets of thriving in this dynamic industry.
Industry Competition
As the credit card processing business continues to grow and evolve, competition among issuers and processors intensifies. Staying up-to-date with industry trends and offering unique value propositions can help set your business apart from the competition.
To thrive in this competitive landscape, focus on continuously improving your business plan, understanding customer needs, and offering innovative solutions that meet the demands of your market. By doing so, you can maintain a strong position in the industry and foster long-term success.

Evolving Technology
Adapting to the rapidly changing technology is critical for your credit card processing company to remain relevant and cater to shifting consumer demands. With the rise of mobile payments and contactless transactions, payment gateway businesses must adapt their infrastructure and technology to accommodate these new payment methods, including credit card transactions.
By staying informed about the latest technological advancements and incorporating them into your business, you can ensure your setup fees remain attractive to potential partners and maintain a competitive edge in the industry.
Being proactive in embracing new technologies will help you stay ahead of the curve and provide opportunities for growth and expansion.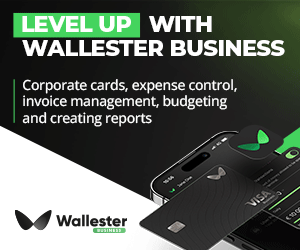 Risk Management
Effective implementation of risk management strategies is crucial in safeguarding your business and clients from potential losses and preserving a positive reputation in the industry. This includes employing strong authentication methods, utilizing fraud detection software, and monitoring customer activity for suspicious behavior.
In addition to fraud prevention, effective chargeback management is crucial for businesses that accept credit card payments. Providing clear terms and conditions, addressing inquiries promptly, and employing dispute resolution can help ensure smooth operations and minimize the impact of chargebacks on your business.

Summary
In conclusion, building a successful credit card processing business requires a solid understanding of the industry, the right infrastructure and technology, and effective marketing and networking strategies.
By addressing the challenges and seizing the opportunities present in this competitive landscape, you can establish a thriving business that meets the demands of your target market and fosters long-term success.
Stay adaptable, proactive, and committed to providing exceptional service, and watch your credit card processing company flourish!
What To Look For in a Credit Card Processing Company
Finding the right merchant services company is one of the most crucial steps for any business in the United States.
Whether you accept major credit cards like American Express or handle high-risk merchant accounts, the choice of your merchant account provider can make or break your bottom line.
From flat fees to lower rates and additional fees, the pricing structure can vary significantly among different providers.
Consider your business type and legal structure, as they play a pivotal role in determining the right solution for you. Are you a limited liability company or a niche market player? Your choice will influence the type of transaction fees, application process, and security measures needed.

The entire process begins with the application, where you'll need your business license and a business bank account in good standing. Once approved, your processor fees, monthly subscription fee, and buy rate will come into play. Don't forget the monthly fees associated with virtual terminals, mobile devices, and POS systems, essential for modern businesses.

Customer support is key, especially when dealing with credit card sales and debit card sales. You'll want a processor that offers robust support, ensuring that your transactions go smoothly and that there are no hiccups with insufficient funds or issues related to your customer's bank.

Security is paramount in today's digital age, so inquire about the security measures in place, such as EMV card readers and Apple Pay integration. And if you're a high-risk merchant, explore the option of separate merchant accounts to mitigate risk.

Ultimately, finding the best credit card processing company is a great way to boost your business, so research different providers, understand the buy rates, and delve into the settlement process. Your choice of processor can have a profound impact on your business's success, so make sure to choose wisely.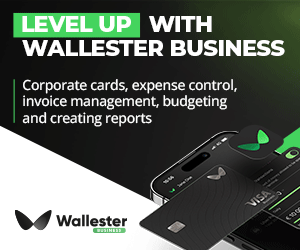 Frequently Asked Questions
How do I become a credit card processing agent?
To become a credit card processing agent, research and apply to an ISO or MSP program, obtain certification from payment processors, and gather the necessary business assets.
Once this is done, you can start selling and building your credit card processing business.
How much do card processors make?
Credit card processors generally make an interchange rate of 1.15-3.25%, plus a fixed fee ranging from $0.05 to $0.10. Total credit card processing fees range from 1.15% + $0.05 to 3.15% + $0.10 in interchange fees, plus an additional 0.13%-0.17% in assessment fees.
What is credit card processing?
Credit card processing refers to the multi-step process required to complete payments made with a credit card. It involves vendors that enable merchants and business owners to accept payments from customers, navigate the interface between the merchant's bank and the customer's and the series of operations required to complete payments.
What are the main players in the credit card processing industry?
The main players in the payment processing industry are payment processors, merchant service provider, and independent sales organizations (ISOs).
These three entities are responsible for facilitating the acceptance of credit cards as a form of payment. Processors are the companies that process the transactions and transfer the funds to the merchant's bank account.
What are the benefits of partnering with an ISO?
Partnering with an ISO offers access to payment processing services, competitive pricing, and quality customer service, ensuring smooth operations for businesses.